Datacon Business Services
Database Development IT Consulting Application Training Web Design & Development
We believe our success depends on our client's satisfaction...
Welcome to Datacon Business Services
Datacon Business Systems specialises in translating your data and IT requirements into a reliable working solution. We have successfully worked with hundreds of customers with a wide variety of needs and backgrounds, and as a result have developed an in-depth knowledge and experience of how the full potential of your resources can be unleashed.
The extensive experience and know-how of Datacon becomes yours when we work closely with you to determine what technology solution will best fit your needs.
Twitter Feed
About
A little about Datacon Business Services
Why are we different?
Datacon's long term success is due to its ability to produce quality solutions and systems that can be easily maintained and updated. Reliable, easy to understand solutions is just as important as the functionality.
One constant in the relationships with our clients over the years has been an over-arching drive to understand the client's true needs; it is this drive to understand their needs that has led to achieving the solution's full potential.
We Provide a Personalised and Customised Service
Datacon Business Systems is a consulting firm specialising in database management systems, system analysis, business analysis, website design and computer training. We are technology specialists focused on providing effective computing solutions to businesses and corporations. Datacon has a proven track record, consistently delivering quality solutions on time and within budget.
We Believe Our Success Depends on Our Client's Satisfaction. This is what drives us to constantly over-achieve to deliver results that ensure our clients are more than just satisfied.
In addition to having over twenty years of leading edge design and development experience, Datacon has an extensive project management background. We know that quality work, delivered on time and on budget, is the key to both our client's and our success. We pride ourselves on meeting customer deadlines with work that satisfies the project requirements. We have experience in managing million dollar projects and delivering them on schedule.
More than twenty years - experienced, focused, stable. Datacon has been partnering businesses since 1990
85% of our business comes from repeat clients
Our solutions are easily maintained and updated
Flexibility is a key Datacon competency
Quality work, delivered on time and on budget
NSW Focus/National Reach
Services
What we can offer you
Our service offerings are tailored to your business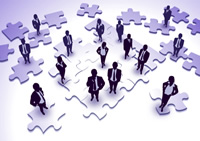 Datacon has developed a range of digital services for a broad spectrum of industries. Our solutions and services combine more than 20 years of experience with a goal driven approach. We encourage our clients to ask us as many questions as they wish and all ideas are discussed.
Whether you're a large or small business in Sydney or wider Australia, we're looking forward to discussing ideas soon.
We specialise in... (click section to read more)
Portfolio
Our online portfolio includes some of our database and website projects.
Datacon has provided services to a variety of clients such as Department of Defence, TAFE NSW, Department of Corrective Services, Hammond Care, Squillace Architects, Sydney Olympics and more. Services included training, database systems, system analysis, business analysis, web sites, hardware solutions and more.
Client Login
Access client resources
Login to our client management systems
You may login to our client management systems by entering your credentials below. Please note that logins are logged and numerous incorrect attempts will ban your IP.
Project Management System
Please login with your email address and password.
Hosting Administration Panel
Please enter your web hosting domain name.
You will need to accept any security warnings / security certificate prompts to successfully login.
Contact
Email, Call or Visit... We would love to hear from you
Get in touch with us
We would love to hear from you. Email us at ????@datacon.net.au.

(click the ? above to see email address).
Contact info
16 Harbord St
Granville NSW 2046
Sydney, Australia

Office: +61 412 05 05 25

ABN: 15 466 262 234
Locate us easily
Come visit us, we would love to discuss business over a short black with you.